Soft Yellow and Orange Vineyard Wedding
Today's real wedding comes from our member, Alegria by Design, who wanted us to share this beautiful wedding at Firestone Vineyard featured on Style Me Pretty:
Twenty years after a serendipitous meeting in Hawaii, these two reconnected and fell in love, so this wedding planned by Shauna Timmons of Alegria by Design was clearly going to be something special. From reading the groom's letter, written to himself after the pair's first date to the symbolic way they honored the bride's three daughters, this heartwarming ceremony paid homage to the couple's love and their new family. Read their touching story in the Bride's own words below, then catch every tear-invoking moment in the gallery by Anna J Photography.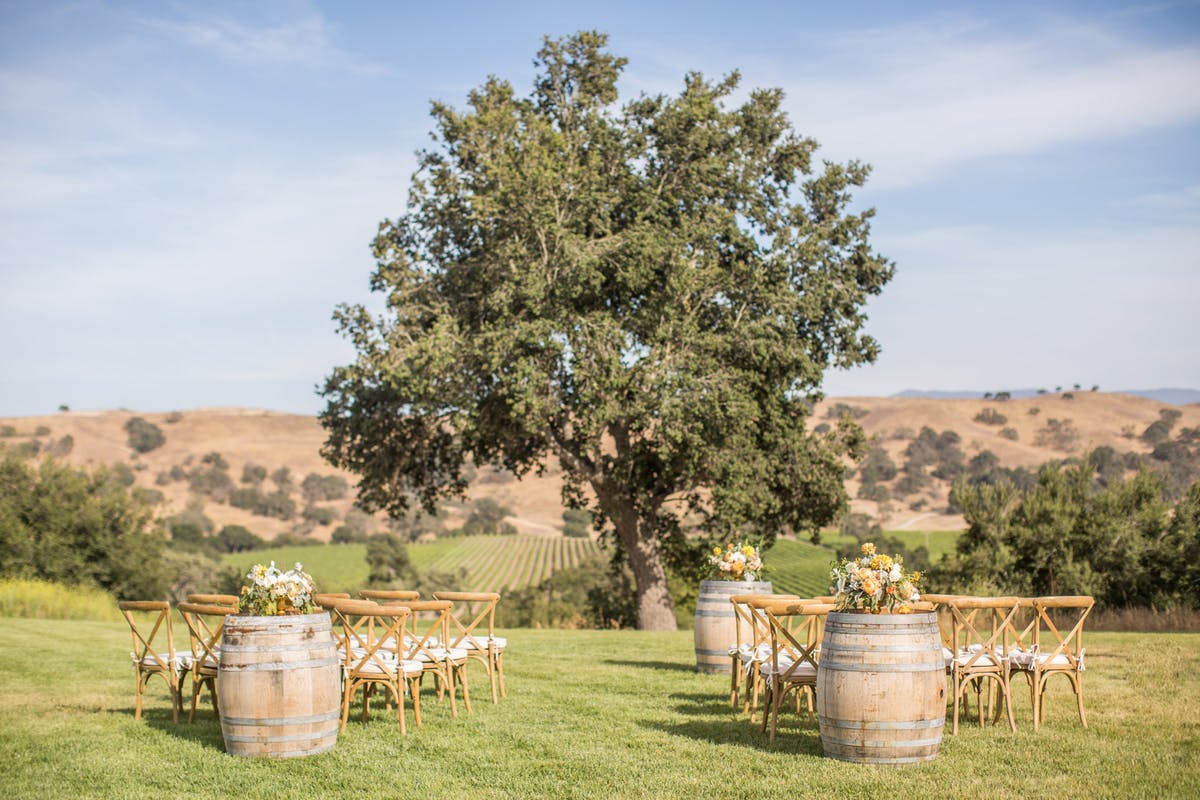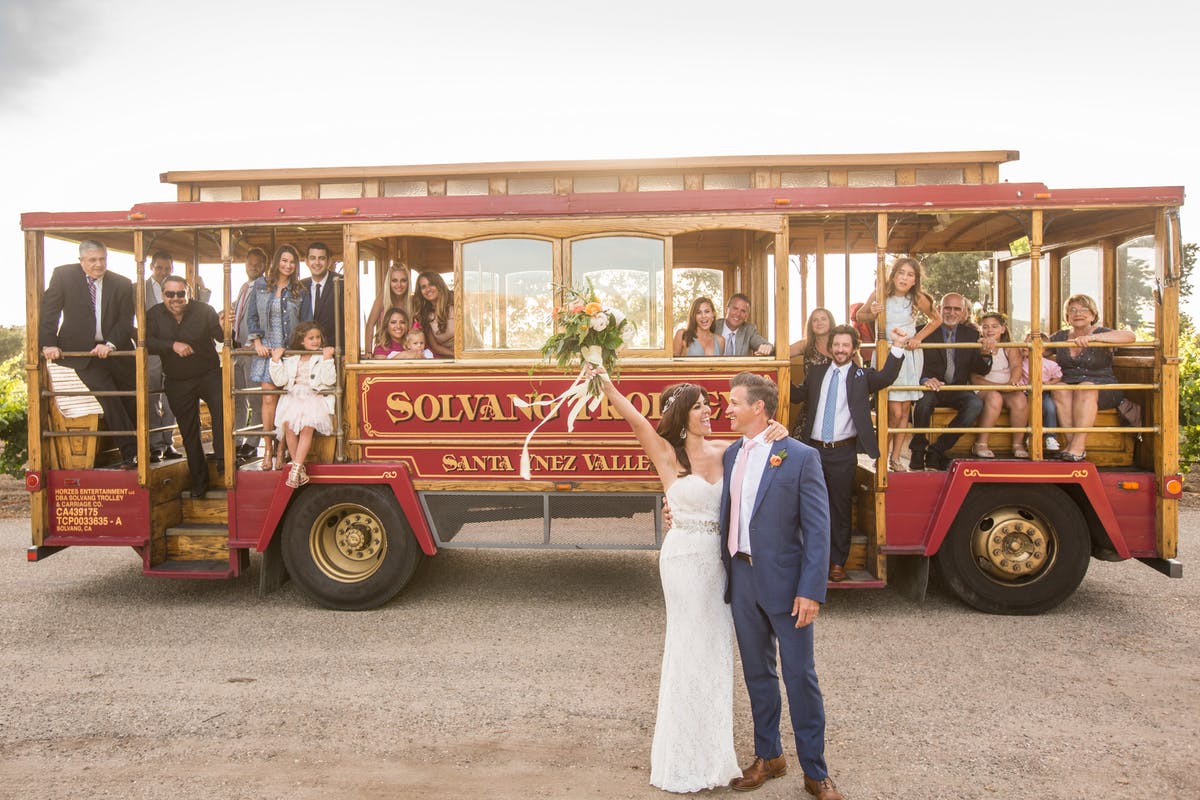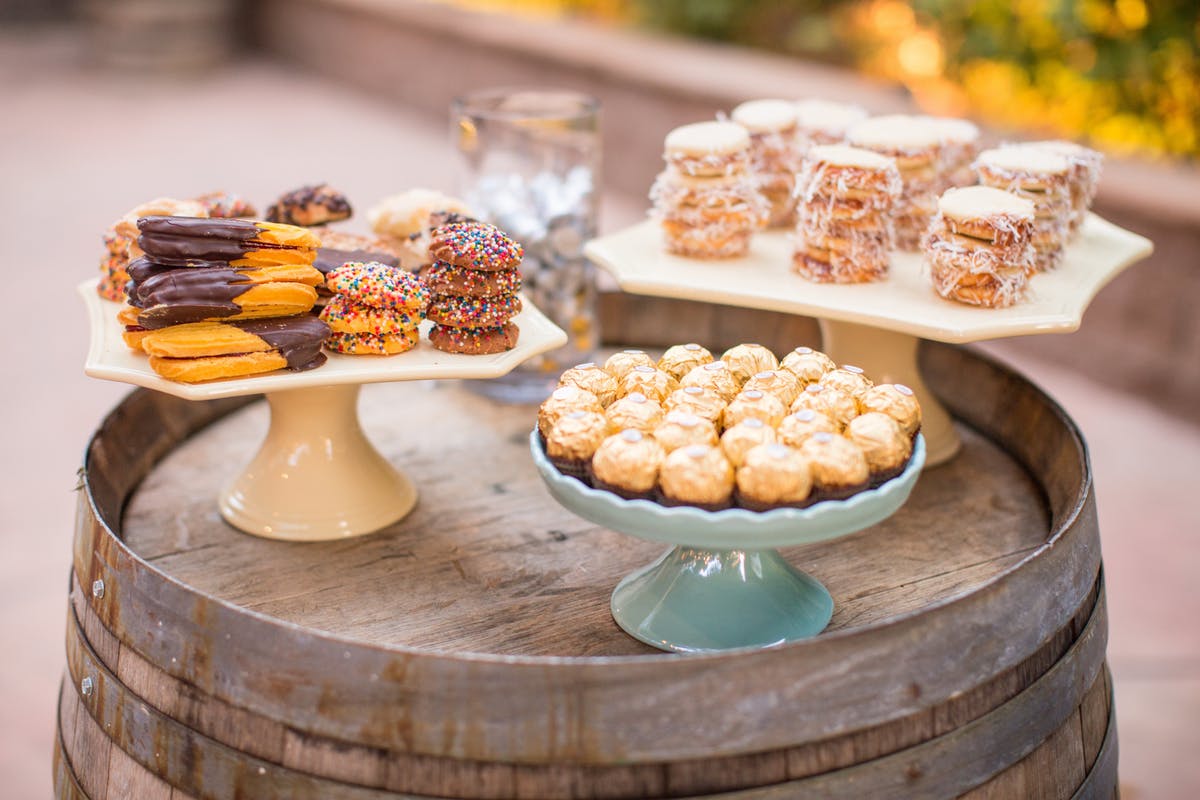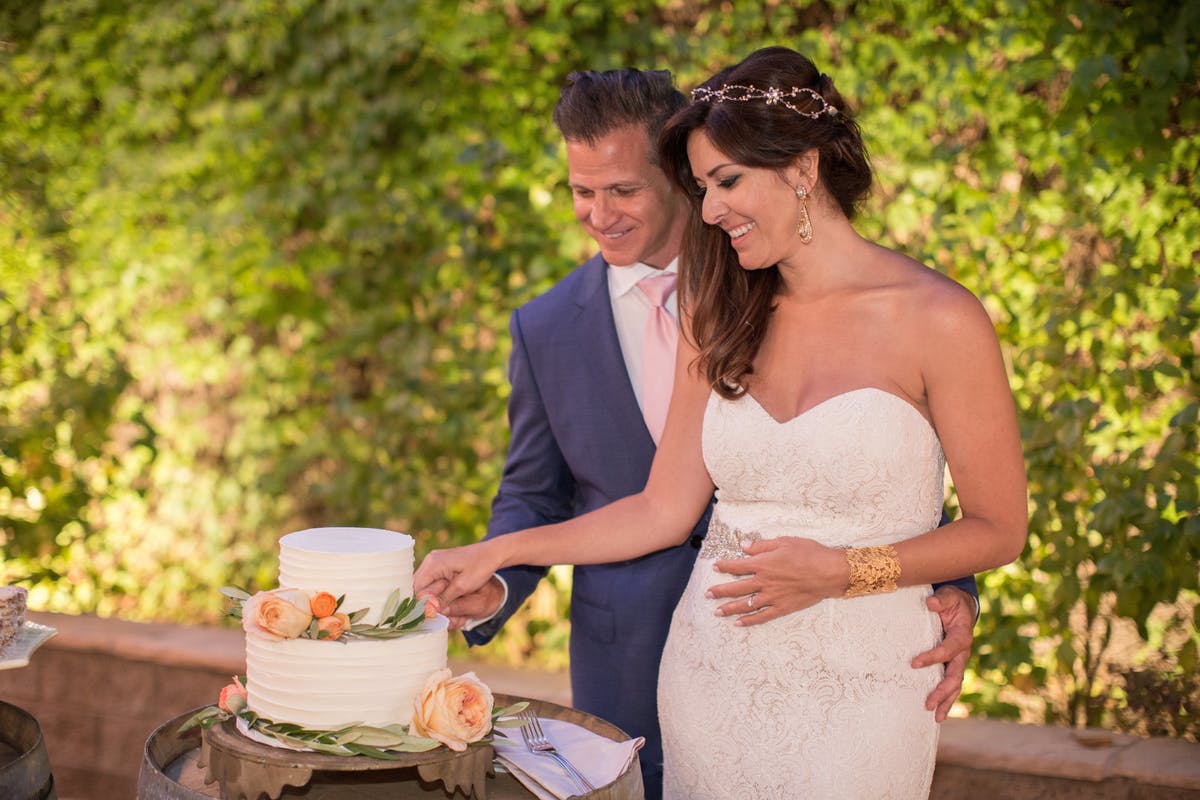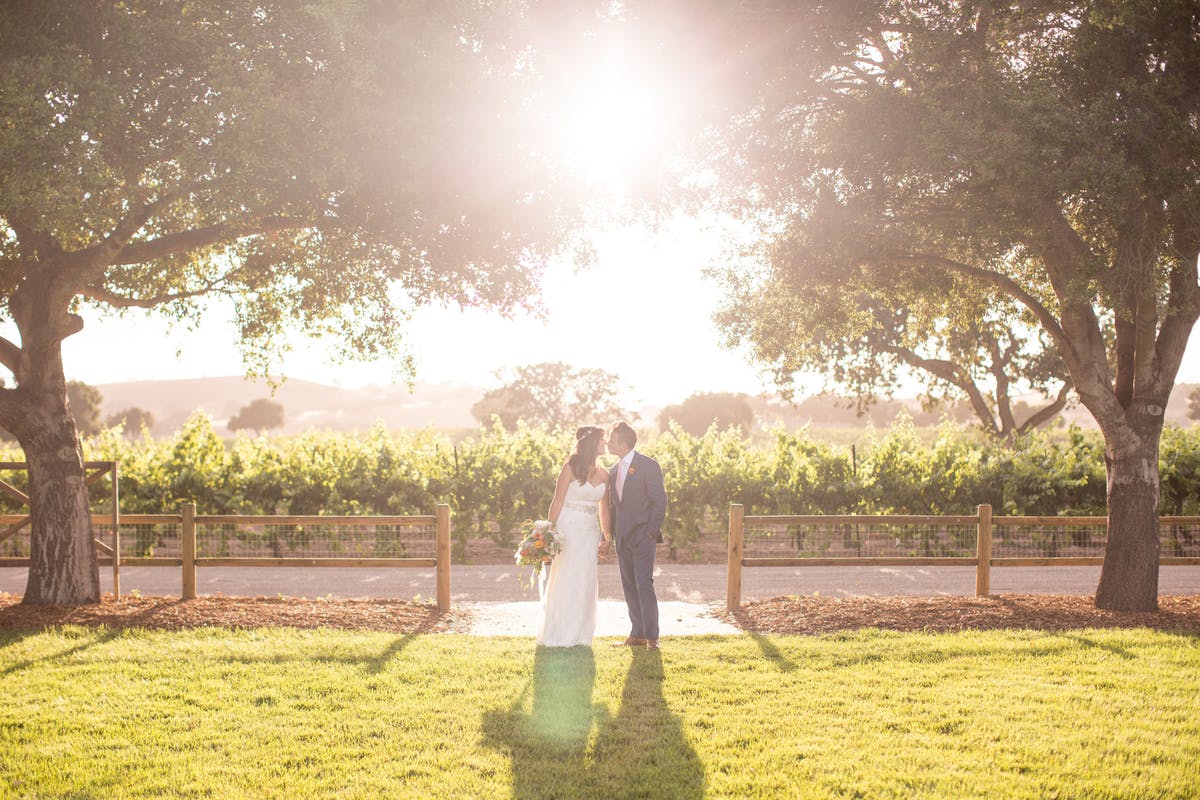 From the bride:
James and I met by chance on Waikiki Beach in 1992. We were both there on vacation with friends. One of his friends approached my friend and me, inviting us to hang out with them. Because we were from nearby towns back home, we accepted the offer and spent a few memorable days in Honolulu together as a group. Although James and I were not romantically involved with one another, there was certainly an attraction. Little did we know at the time, the attraction we shared was ultimately fate in disguise.

After Hawaii, we all went our separate ways. James continued his career as a successful real estate entrepreneur and traveled the world while I went off to college, started my career in PR, got married, and had three children. In 1999, my now ex-husband and I bought our first home about 15 miles north of where we lived. I didn't know at the time, but I ended up moving within a few miles from James. As fate would have it, we randomly ran into each other at the local coffee shop about every five years. It seemed like it was just enough time to not forget one another, and we would always reminisce of our memorable Hawaii trip. Fast forward to February 12, 2012. We ran into each other again at a local sporting goods store. James had never been married and at this time, I had been divorced for approximately one year. He asked me out for coffee, and we have been together ever since.

The rolling hills of Santa Ynez Valley established our backdrop for our June 2016 wedding. We started our day at Hotel Corque with a beautiful brunch and champagne toast. At promptly 5 o'clock, the Santa Ynez Trolley picked up our small group of guests, and we headed out to Firestone Vineyards to tie the knot. Our wedding was unique because it was so small and intimate. It allowed us to be ourselves and to share our love for each other without any second-guessing.

I envisioned an intimate wedding with a long, family-style table where I could see all my loved ones' faces. I wanted our wedding to be a special day not only for us, but also a day full of unexpected surprises for our guests. We both had surprises that stunned everyone – including each other! During the ceremony, while James read me his vows he pulled out a sealed envelope with a note from his coat pocket. He had written this letter to himself after we went out on our first date in 2012. He asked me to read it out loud to remind him what it was he wrote to himself. With tears in my eyes and all choked up, I read that he knew why he waited to get married – he had been waiting for me! There was not a dry eye during our beautiful ceremony.

I married James as a single mother to three lovely daughters. On our wedding day, we wanted to make sure we incorporated the girls. The butterfly is a special symbol between my daughters and me. My youngest drew me a butterfly (as she normally does) that inspired us to have butterfly necklaces that incorporated their birthstones made for each one of the girls. The necklaces signified beauty, change, and new possibilities for themselves as individuals and for us together as a family. While we put their necklaces on, James personally addressed each one of my daughters with the sweetest, most thoughtful words. I think my favorite part was when he said to the three of them, "I don't just step-love you – I love you."

The next surprise was during our cocktail hour. After James and I took our photos as a couple, we joined the rest of the party in the swanky, candle-lit wine barrel room. I serenaded James with "I Choose You" by Sara Bareilles. I was too nervous to recall how I sounded, but apparently I shocked our best friends who had no idea that I used to sing in ensemble up until I was in high school.

My favorite moment was sitting at the dinner table and looking at everyone's face. My vision was being realized. Every person at that table meant so much to us. They were enjoying the day. There wasn't a thing out of place. It was perfect.
Venue: Firestone Vineyard | Planner: Alegria by Design | Photographer: Anna J Photography | Florist: Anna Le Pley Taylor | Catering: The Lucky Hen | Rentals: Classic Party Rentals, Otis and Pearl | Wedding Cake and Dessert: Enjoy Cupcakes | Music: Matt Commerce | Transportation: Solvang Trolley | Bridal Makeup: Tomiko Taft | Wedding Dress: BHLDN | Bride's Shoes: Badgley Mischka